It's hotter than the hinges on the gates of hell today. And I'm bored.
So... I thought I would treat myself to piccies of my OTHER sports boyfriend: swimming stud Ian Thorpe.
I could try to describe these photos, but I'm not gonna bother. They pretty much speak for themselves. Damn. Do they ever.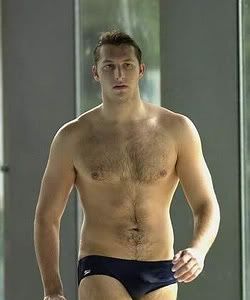 That's enough for now. *fans self*