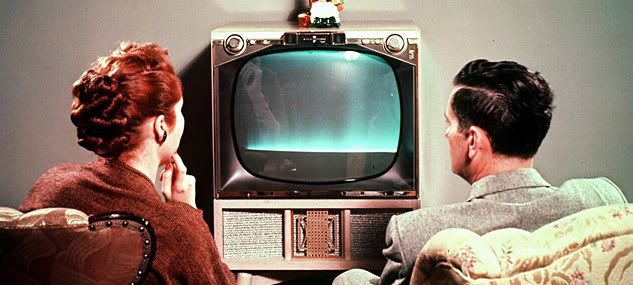 Fun Fact: I love anything and everything that could remotely be classified as Pop Culture-ish (with the exception of SciFi... shudder)
Music. A vital, ingrained part of my life
Movies. A slice of escape. Nothing better than a cool, dark theatre, a small box of popcorn, milk dud, a coke and a double feature.
Theatre. My passion. Makes me laugh. Makes me cry. Makes me think.
Books. Have you seen my house? Overrun with books like you wouldn't believe.
But my true Pop Culture passion -- the thing that fuels me and takes up the most space in the file cabinets of my mind -- is Television.
Love it. Need it. Gotta have it.
And while I embrace and watch many, many shows, I do have a favorite episode of all time.
It's not from my all-time favorite sitcom, the splendiferous
Dick Van Dyke Show
. My previous
nom de plume
wasn't Laura Petrie by chance, dontcha know. That over-forty-year-old-show still holds up today. It's smart, witty, funny and sexy. I adore it.
Believe it or not, my all-time fave is from the third season of the usually ridiculous (but lovable)
Gilligan's Island
. Entitled "The Producer," it features Phil Silvers as producer Harold Hecuba and a genius, brilliant and pretty damn accurate musical version of "Hamlet."
I've watched this more times than I can count -- even bought the season three Gilligan's Island DVD set for it (and the radioactive vegetables episode which immediately preceded it during the show's original run.)
And thanks to AOL video, I can share it here. So take time, if you can, to watch. Laugh. Sing along. That's what I'm doing. Guaranteed.