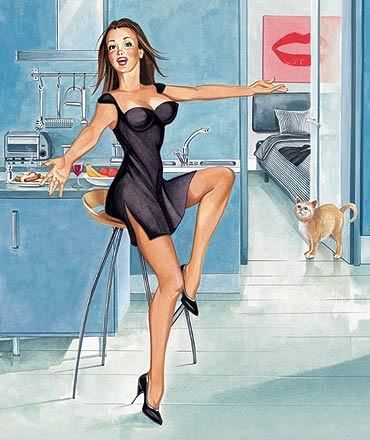 Hey, old friend
What d'ya say, old friend?
Are you okay, old friend?
Are we, are we unique?

Time goes by
Everything else keeps changing
You and I, we can
Continue next week, yeah

Most friends fade
Or they don't make the grade
New ones are quickly made
And in a pinch, sure, they'll do

But us, old friend
What's to discuss, old friend?
Here's to us, who's like us?
Damn few
Spent the day yesterday with some wonderful old friends. Friends who went through the jolts and fluidity of youth together. Friends who, for whatever reason, drifted apart when life simply happened.
And friends who have reconnected with lasting results, I do believe.
My girlfriend K, after a hug and a moment spent catching up, immediately asked me for my "amazing French toast recipe." I had to think for a minute, as I cannot remember the last time I even had French toast, much less made it.
And then it came to me.
Many moons ago, when I was young and fancy free, I had what was in fact, an amazing baked/do ahead French toast recipe that I would make for showers and parties and brunches. Can't believe that she remembered it – her little boy loves French toast and she wants to make it for him.
Can't think of a better reason to hunt it down and share. With her and y'all.
So here it is…
Baked Cinnamon French Toast
Half a loaf of French toast, cut into 1-inch slices
6 large eggs
1-1/2 cups milk
1 cup half & half
1 tsp vanilla
¼ tsp cinnamon
¼ tsp freshly ground nutmeg
½ stick butter, softened
½ cup dark brown sugar, firmly packed
½ cup pecans, finely chopped
1 tbsp light corn syrup
Night before:
Butter a 9 x 13 inch baking dish. Arrange bread slices, overlapping, in single layer to fill bottom of dish. In medium bowl, beat eggs, then add milk, half & half, vanilla, cinnamon, and nutmeg; mix well. Pour over bread slices. Cover; refrigerate overnight.
Next morning:
Preheat oven to 350 degrees. In small bowl, combine butter, brown sugar, nuts and corn syrup. Spread over bread. Bake 40 minutes. Serve warm, topped with maple syrup.
Serve for old friends. New friends. Or anyone in between.